Export Config
Export Config
There are features and functions used in UNUM Manager and UNUM Analytics that are common throughout the user interface (UI). Please refer to the Common Functions section for more information on the use of these functions and features.
Export Config provides the functionality to export configuration settings for a switch or multiple switches in the selected Fabric.
Selecting Manager → Fabric → Maintenance → Export Config triggers the process.
Select the Configuration Time Stamp from the drop-down list.
Hold the CTRL / Command and click on a row or multiple rows to select the switches as illustrated in the following examples.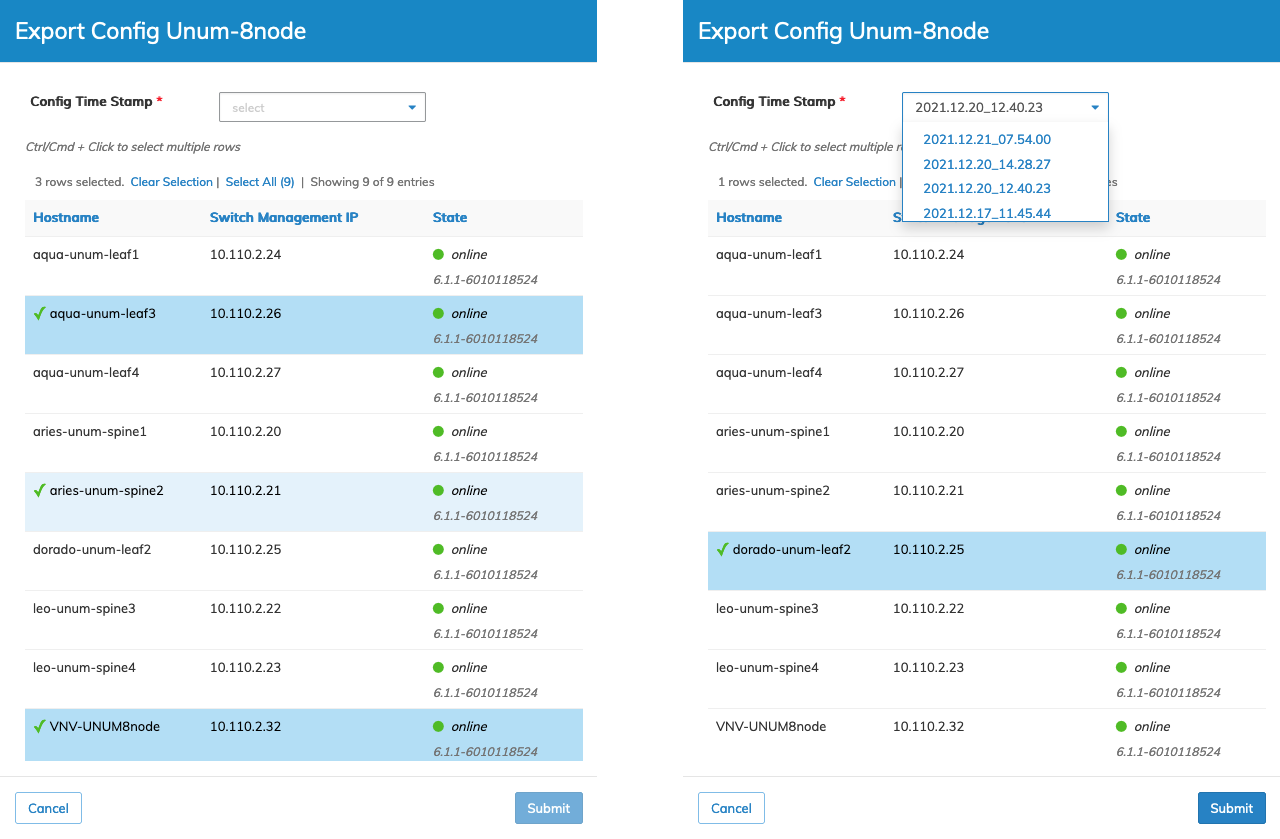 UNUM Topology Left-hand Navigation - Export Config Method One
The dashboard displays the selected switches, the number of rows chosen, and the total number of entries.
Use the Clear Selection or Select All options, as required.
Click Submit to continue or Cancel to return to the previous screen without making any changes.
Save the Export file.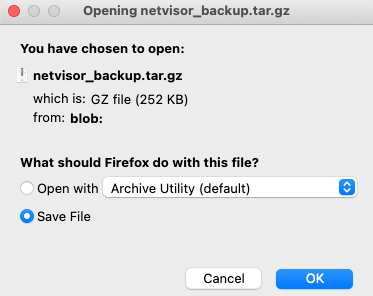 UNUM Topology Left-hand Navigation - Export Config File Save