PlayBook Logs
PlayBook Logs
During Fabric provisioning, you review the status using log files by clicking on Playbook Logs. The following is an example of a Fabric log while provisioning is taking place.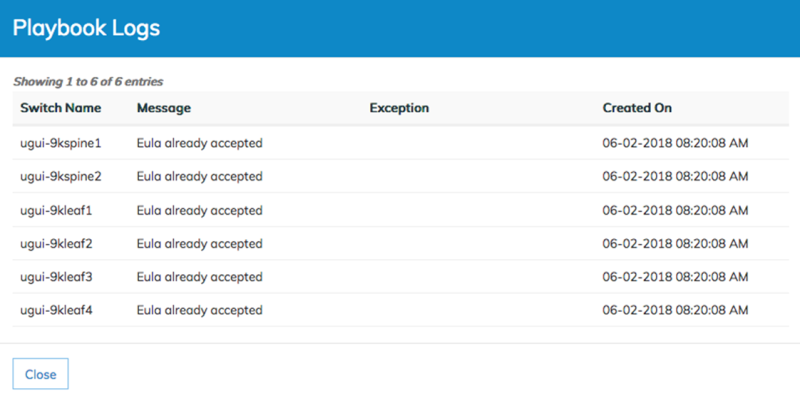 UNUM Platform Global - Add Fabric Playbook Logs
When provisioning is complete these logs are used to review all actions taken.