Trigger Discovery
Trigger Fabric Discovery
There are features and functions used in UNUM Manager and UNUM Analytics that are common throughout the user interface (UI). Please refer to the Common Functions section for more information on the use of these functions and features.
Trigger Fabric Discovery provides the ability to refresh devices and settings in a Fabric from UNUM.
Selecting Manager → Fabric → Communication →Trigger Fabric Discovery launches the process.
A confirmation message appears and the discovery process begins.
The Details pane status column provides feedback during the discovery process.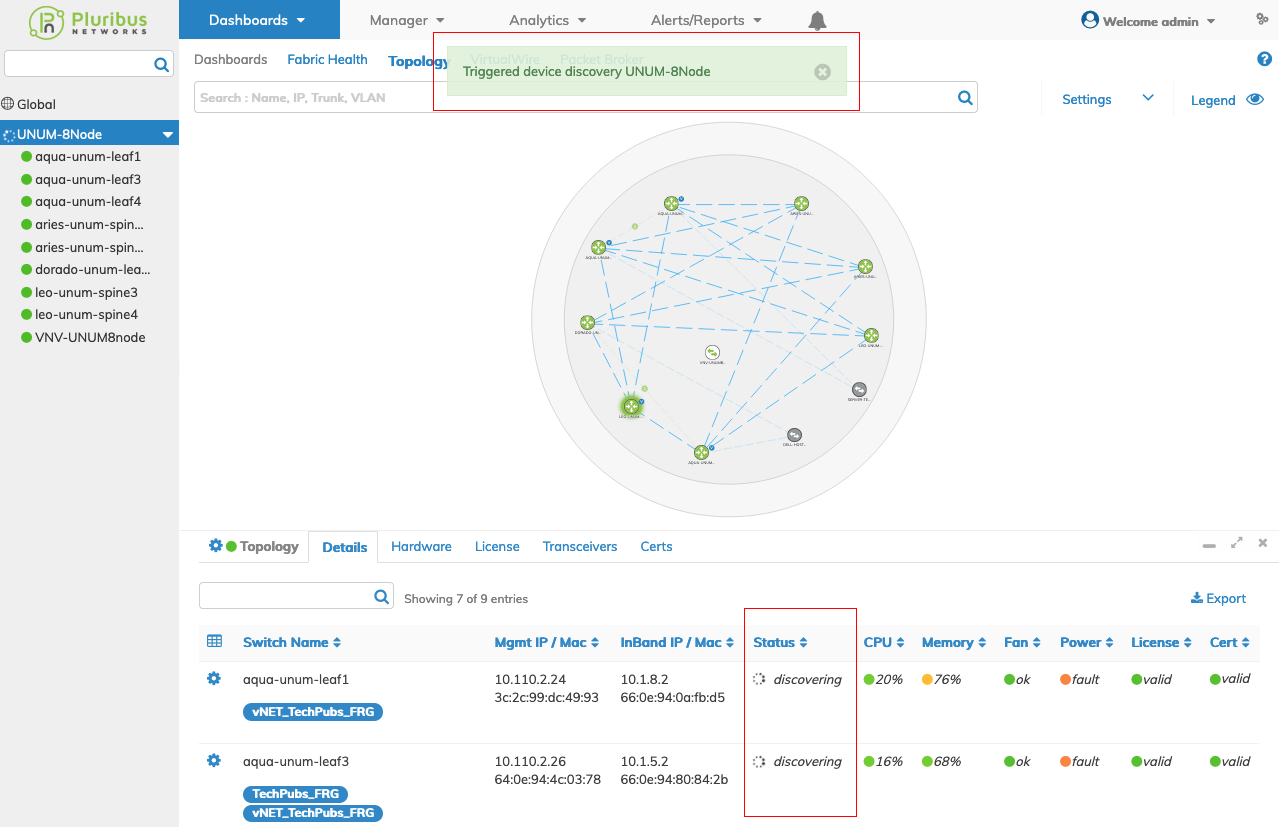 Trigger Fabric Discovery - Status