Tech Support
Option 6

:

Tech Support
Option 6: Tech Support which, if selected, archives all logs, configuration and system statistics, to the directory, /tmp/vcf as a zipped file.
This is a useful diagnostic tool if you are experiencing problems with NetVisor UNUM and need to contact the Technical Support Team.
Enter the sudo password when prompted.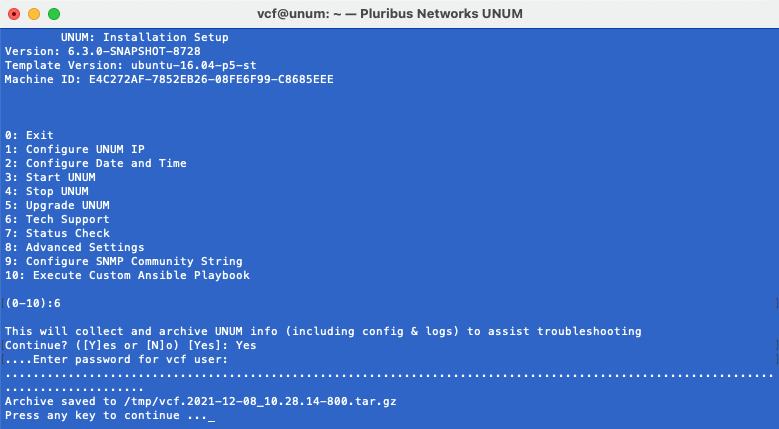 Option 6 - Tech Support