Status Check
Option 7:

Status Check
Option 7: Status Check, allows you to check the status of many of the running processes in NetVisor UNUM.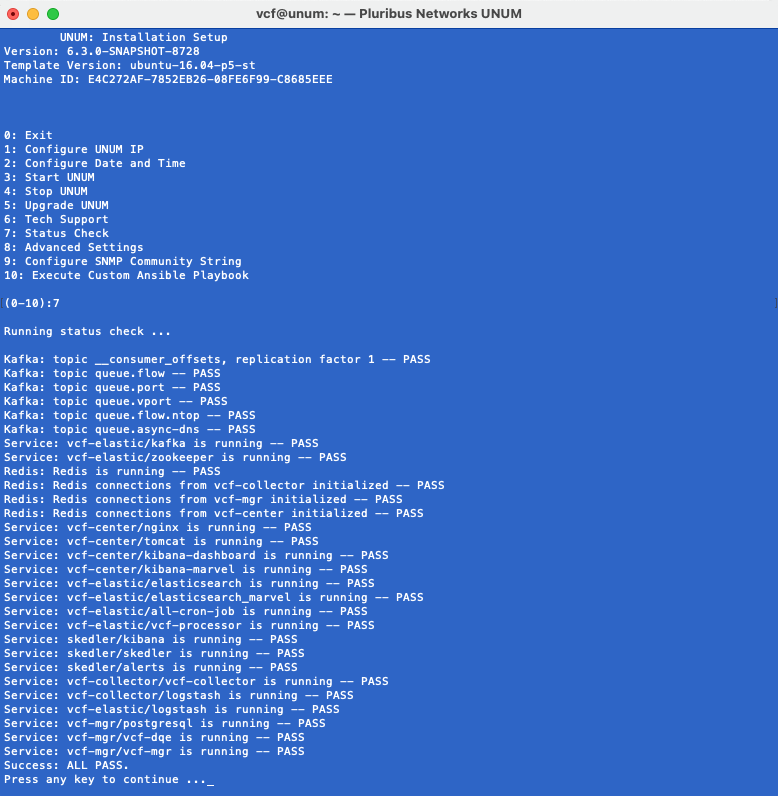 Option 7 - Status Check - Success
Note: Allow sufficient time for all services to start. If a failed service listing appears, allow additional time and re-run the Status Check. If the error persists, restart your NetVisor UNUM instance.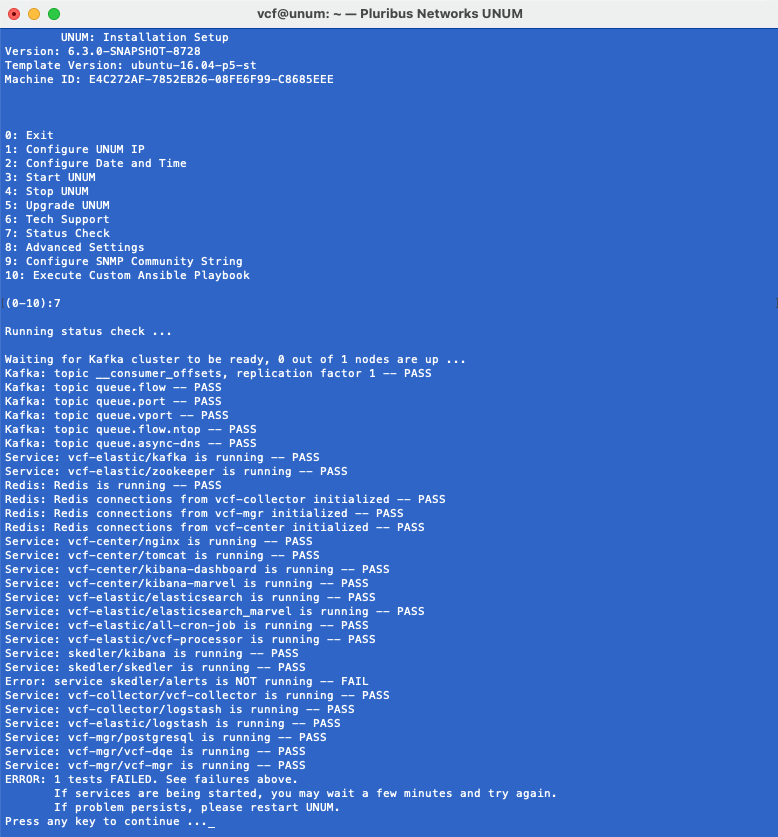 Option 7 - Status Check - Failed Status Check