Switch Export Config
Switch Export Config
There are features and functions used in UNUM Manager and UNUM Analytics that are common throughout the user interface (UI). Please refer to the Common Functions section for more information on the use of these functions and features.
Two ways exist to perform the export.
1.From the LHN in the Topology dashboard, select a Switch, right-click, and use Export Config.
2.Choose the switch in the Details Pane and click the Cog

icon and select Export Config to export a switch configuration.
Either choice exports the most recent configuration. No timestamp option exists.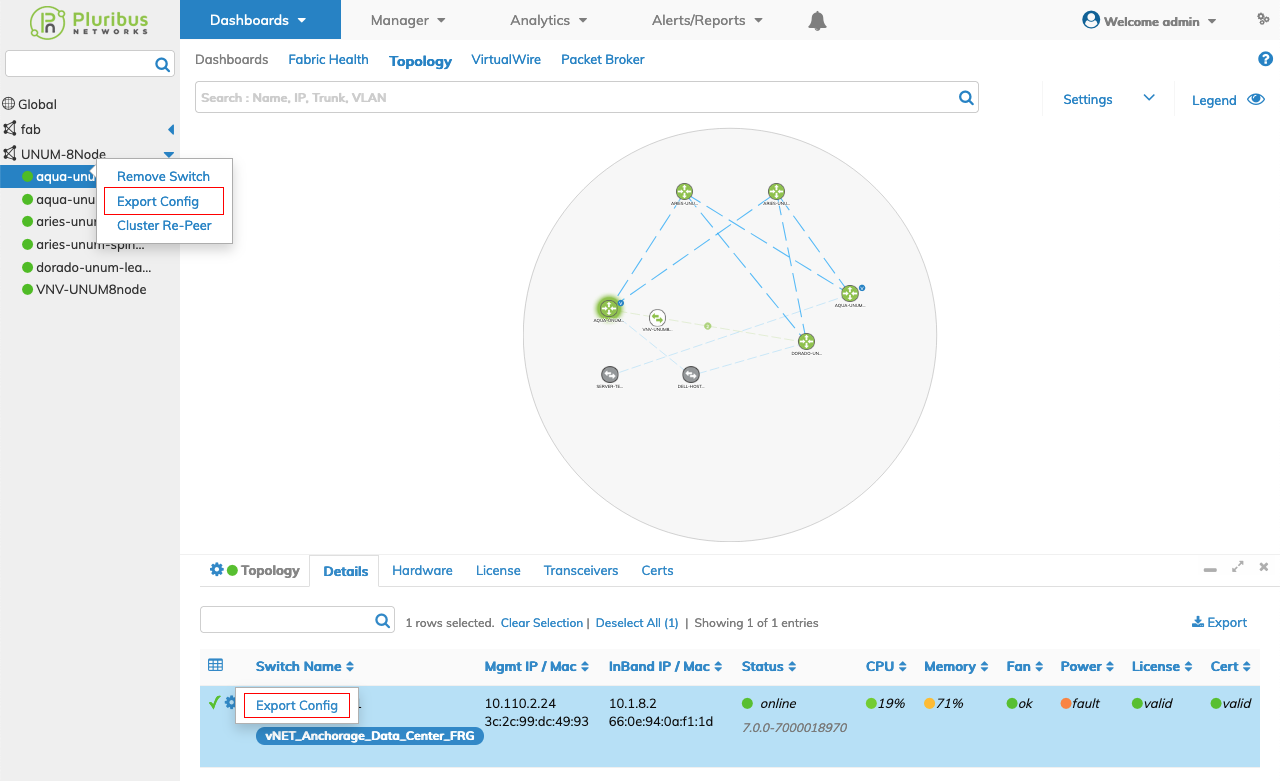 UNUM Topology Left-hand Navigation - Export Config Individual Switch
The switch Export Config process is similar to the Export Config process documented in the Topology section.